So the holiday season is upon us.
Where did that come from? In any case, I don't know about you guys, but it's my favorite time of the year. The snow, the lights, the music, the mulled wine, the warm buzz inside. If figure skating ever fit into any atmosphere, this is it. So why not make the most of it, and let a little holiday love into your daily skating routine? Here are some ideas to spice up your festive skating.
Wear something fun. I'm known as a bit of a hat nut at my rink, and I won't be missing out on the occasion to look perfectly ridiculous wearing a pair of reindeer antlers. If you don't think you can be quite as bold how about a pair of festive earrings, or a Santa hat?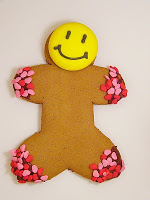 Bring something along. If you are (or your mother is) a domestic goddess then you will already know how to bake the perfect gingerbread cookie. I'm still working on my recipe, I can never seem to get them quite gingery enough! Even if you're no culinary queen, the store-bought stuff still gets the sentiment across. I don't think I'd ever spoken to at least 3 people at my rink until the day I took in a box of mince pies last year. Bring that little bit of love into someone's life, you could really brighten a day.
Do a favor. Yes this extends to the rink too. Lord knows rinks can be hostile places, so Xmas gives the perfect excuse to open your heart and reach out. Maybe someone needs something you can give them, whether it be a pair of gloves, a piece of music cutting, or even just a cut of coffee. Go on, you'll feel great for the rest of the day (y'all can go back to being bitchy in January, promise!).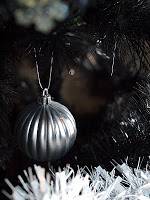 P
lay some Xmas tunes.
Are you as fed up with the rather terrible music selection played during training sessions as I am? I'm pretty bored listening to Dodgy-RnB-Remix-4000 on repeat. How about getting a Christmas music selection CD for all of 5 dollars off
Amazon
and imposing a little festive cheer on all ears? Sounds like audio salvation to me.
Bring a smile to peoples faces, with your skating. If your rink is having a gala, see it as a chance to not take yourself (and your skating) so seriously, but rather bring a little laughter into the hearts of those in your community. Do something funny. Show a side of you people didn't know. They'll love you for it, and you'll feel exhilarated for reaching outside your comfort zone.
Whatever you do, make sure you have fun. The very idea of popping into the rink to hand out Christmas cards and cookies make me smile inside. After all, these people are like family. But you already knew that.
What do you do at Xmas at the rink? Do you have a special ritual? Share it with us!
Have any questions, want to know more, don't agree? Please leave me a comment!
-------------------
Photo credits (all downloaded from sxc.hu):