Stopping skating is a hard decision.
Whether you are the skater, or the parent, the years of dedication (up at 5am when you really didn't want to anyone?), commitment (towards yourself, coach, and the whole entourage) and sacrifice (financial and emotional not to mention the fact you really could have used that money for a family holiday) are a lot to leave behind. It's a bitter pill to swallow. I've been through it. Sort of.
I'm in that gray area. You know, when you know that competitively it's not going to go anywhere further (the lack of men in my area is staggering) but you love skating to the core and know it'll always be with you. Still, the realization that you're not going to the Olympics is a hard one to come to terms with.
Has your child decided it's really just a lot more fun hanging out with friends, or, heaven forbid, a boyfriend! *Dramatic music*. Seemingly passing fashions in your child's life are suddenly threatening something you've worked hard (and paid hard)
towards for many years. My experience is, if your kid's heart's no longer in it, the boyfriend or the mall excursions in lieu of saturday morning patch ice is just a manifestation of the deeper sentiment; "I just don't want to skate anymore". So how do you know when to let go?
Communication is the key.
You'd be surprised how many skating families simply do not communicate. I've come to find that this is sometimes simply because the parent(s) doesn't want to hear what could be a negative thought from the skater. Find out what your skater is feeling, and try and find compromises. You'll very quickly find out whether skating is something they really do enjoy or not. This is the base note for a life in this sport and if the pleasure isn't there (let alone the desire to succeed, the will to work hard, and the understanding and maturity to know it's not all going to happen in a day) then something's gotta give.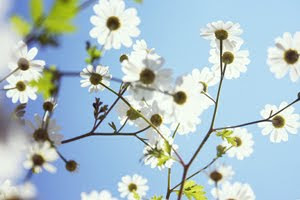 So we spoke about compromise.
If your skater feels that s/he doesn't have enough "me" time (the complaints about not going out enough with friends or not having enough boy/girl friend time are the classics) try and compromise. But make sure they realize that it's a 2-way system and that you are not at their beck-and-call. Once a change to the schedule has been made, you have a life, work commitments, and possibly commitments to other family members. Learning to make your bed and lie in it is a valuable life lesson, and one that's not lost on skating situations.
Recycle your skating life.
I've always been a realistic person, even as a kid. I started late in skating but like all kids had big hopes and dreams. I climbed the ranks fast. But there comes a point when you know it's not going to go any further. I knew I wasn't going anywhere in ladies singles skating at around about age 14/15. If you're not jumping at least almost a full set of triples by that time, you're not going to be able to compete with the biggest names in figure skating. I was jumping 2A, triple salchow and flip, but still had off days with the double toe (aka the jump from hell!). Then I broke my ankle.
So what can you do to stay in the sport? I went into ice dance. It's the best choice I ever made and I curse the day, when my mother said to me in front of a World Championship "why don't you do ice dance?", that I replied with a shudder and a sarcastic figure-skating-rocks-ice-dance-stinks remark. Teenagers really can be stupid. I'm no exception. Just for the record, I'm not saying ice dance is a reconversion sport. It's not. The best dancers in the world have always been just that, dancers. But it's another path to explore, more pleasure to discover, and ultimately more success to be had. There is also the synchronized route, you'll know about it if your rink has a team.
The point is, stopping skating doesn't have to mean giving up skating. It can be the beginning of a whole new chapter. The sooner you come to terms with reality the quicker you can take another path. I'm now in full time education and skating is taking a back seat. I deeply want to secure my future and see science as a way of doing that. That's not stopping me from sitting my coaching diploma and being actively involved on the testing circuit (my goal being to eventually travel to the USA to sit the high-level dance and moves tests).
Bottom line though, it's painful. Of course I've shed a few tears over it. Parents do too. It's not about the money (even if that does come splurting out of your mouth during a heated conversation with your skater). It's about the belief. The hours spent driving, the hours spent sitting in cold rinks, the cans of glitter spray emptied onto your little darling's head at countless competitions, and all the warm buzzes experienced when a test was passed. Try not to be too nostalgic in front of your skater. Whatever you're feeling as a parent I guarantee you your skater is feeling too. Remember that while you were driving and spraying and waiting, they were skating and feeling and hoping, dreaming. It's a 2-way street, after all.
How have you dealt with letting go of skating? Tell us all about it in the comments section!
Have any questions, want to know more, don't agree? Please leave me a comment!