OK so the holiday season has come to an end and we're looking out on a bleak return to the cold rinks as January extends her icy hand to all us skating folks! Hopefully you'll be well rested after some TLC over the Christmas period, possibly a few too many chocolates, and maybe you'll even have been gifted some yummy goodies to keep you motivated and warm over the next couple of months.
Now normally January is a time for financial modesty for many of us, but it's never too early to start a new list of gift ideas for 2014! Birthdays, test passes, graduations, medal-winning... you can be sure that special events will be taking place soon enough! So today I thought it would be fun to give you all a little injection of skating fun and awesomeness in the form of some beautiful skating jewellery! So if you're all gifted-out, and have no idea what to get your skater for that birthday coming up in a month... FigureSkatingAdvice has got your back ;-)
Sugar Jones
is a small independent jewellery company which is run out of a little workshop nestled in the British sea-side town of Brighton (fish and chips as you walk down the pier are a must!). This sweet little British company have come up with some fantastic skating pieces, which are really modern, and a refreshing change from the silver or gold metal-work pieces that you normally come across on stalls at open competitions. The items are crafted from perspex, and have a glossy, high-definition look to them with lots of popping colours! Take a look for yourself: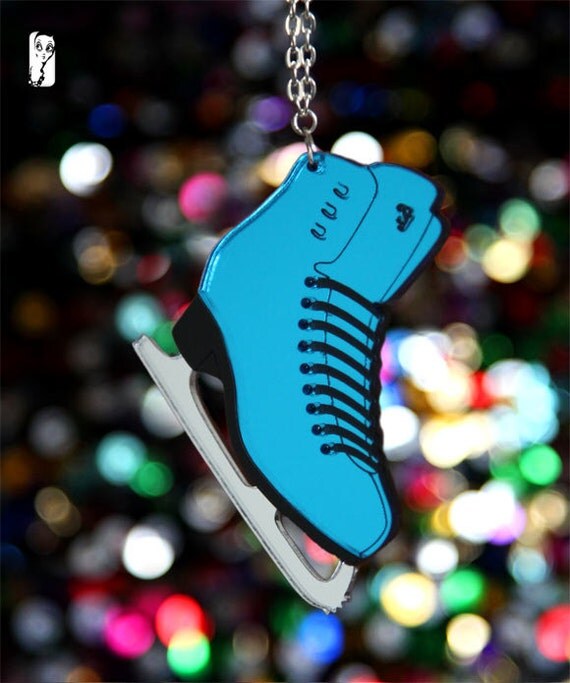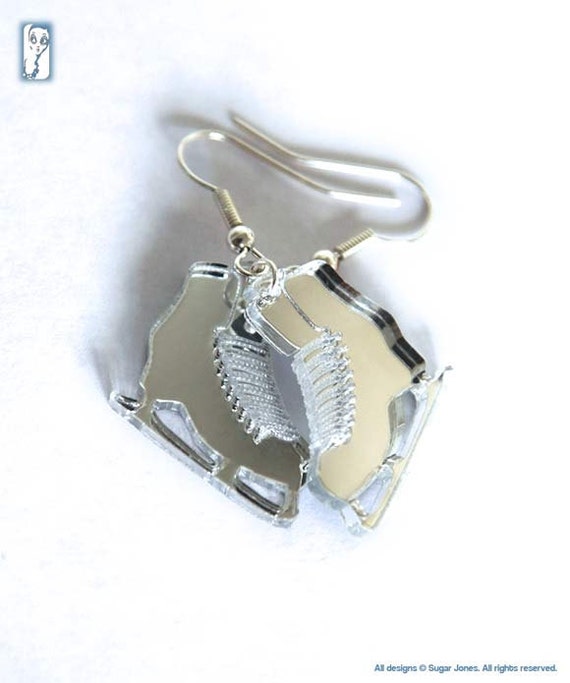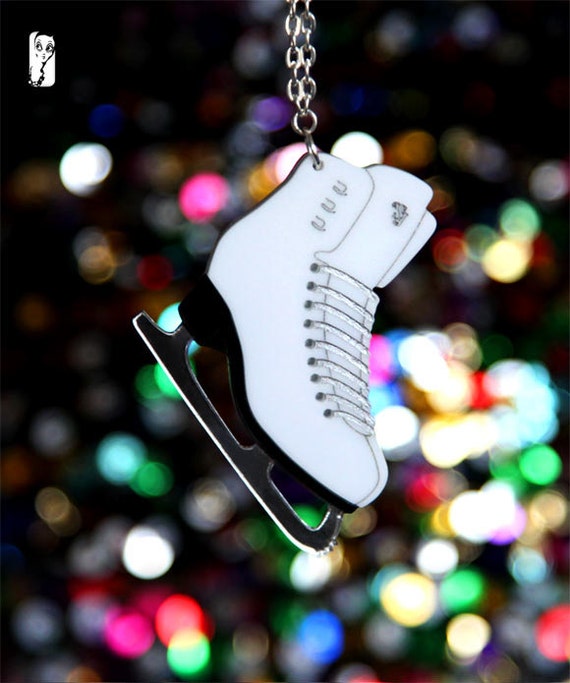 White skate necklace from Sugar Jones on Etsy.com
£29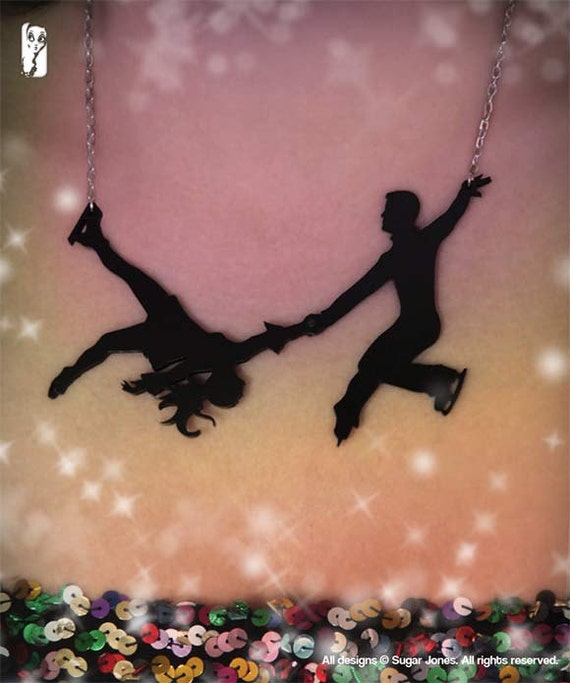 Death Spiral Necklace from Sugar Jones on Etsy.com
£32
They also churn out tons of other sweet modern jewellery pieces, with these updated name-necklaces (Carrie, anyone?) being a personal fave: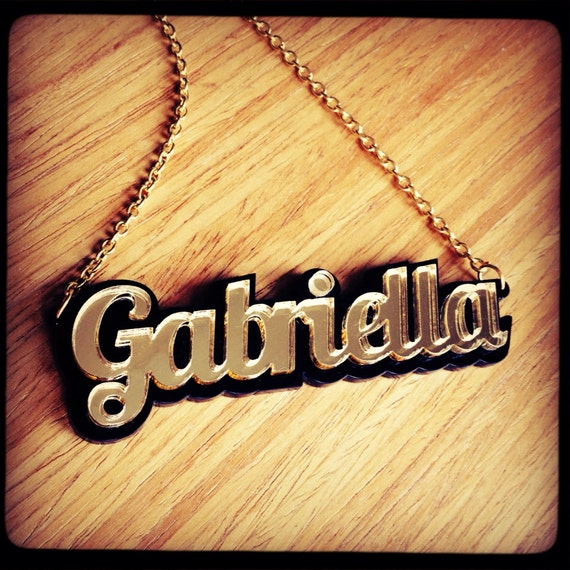 Custom Name Necklaces from Sugar Jones on Etsy.com
£29
Enjoy looking at all that skating eye candy? Yeah, me too. Would you guys wear skating jewellery yourselves? I used to have quite a few pieces when I was younger, mainly brooches bought at competitions, and I still have them on a beige beret that comes out every winter. The crystal skates add a touch of sparkle to the cold Scottish winter nights, you understand! You can take the girl out of the rink... and all that!
Find Sugar Jones on the web
Until next time, start planning your next skating gifts!
Gigi
XOXO
Small print: I was not asked to write this, paid to do so, or given anything in exchange. This post features products I like, and there has in no way been any financial or commercial transaction between myself and Sugar Jones, or any third party.
♥ Leaving a comment below
♥ "Liking" this page on Facebook for all to see: